Assembly of the air conditioners
Our air conditioners can be installed by the customer. The complete installation material, as well as comprehensive installation instructions for the air conditioner are included. If you do not dare to install an air conditioner yourself, please contact us.
We have built up a nationwide network of specialist companies for the careful installation of our air conditioning systems. On request, we will immediately put you in touch with a specialist who will carry out the installation at your premises.
When ordering, you can choose whether you want us to refer you to one of our specialist partners for air conditioning installation.
(Disclaimer: The installation contract is concluded exclusively between the customer and the craftsman. Any costs incurred are to be settled separately with the craftsmen).
Easy installation
of our air conditioners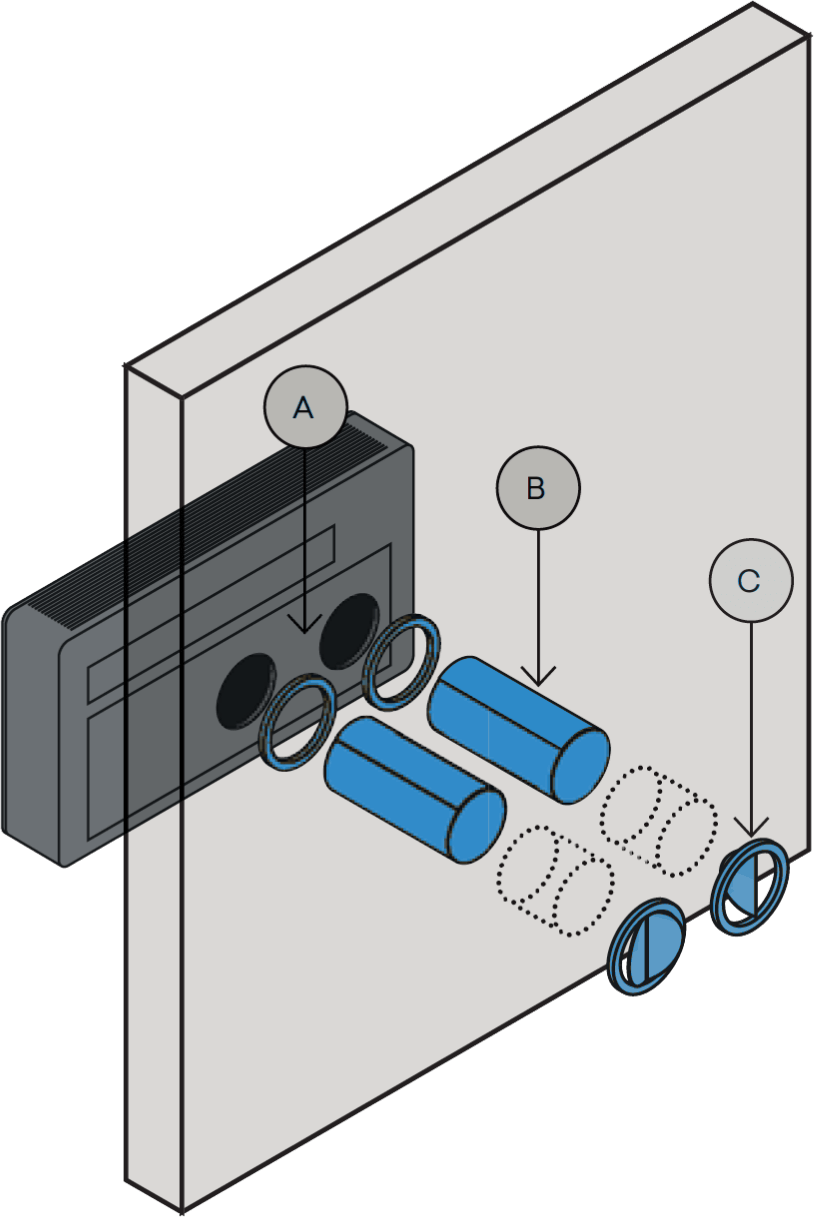 The devices are easy and quick to install.
The wall-mounted air conditioners are ready to plug in, and all you need nearby is a standard electrical outlet and 2 core drill holes in the exterior wall.
The scope of delivery includes a mounting kit with drilling template, the complete mounting material and the cover flaps for the outer facade. The original drilling template is exactly the same size as the air conditioner itself. The cover flaps can be provided in the same color as the house facade (customer's own service). A highlight of all air conditioners is that the cover flaps are always closed when the air conditioner is not working.
The core drill is used to drill two vents through the exterior wall directly behind the air conditioner for exhaust air and fresh air supply.
An exact drilling template ensures fast and precise air conditioning installation. This is of course also included in the scope of delivery.
Unlike competitor models, our air conditioners require only two wall holes of 16 cm each (exception: Florence model required 20 cm) to drill.

Air conditioner for wall mounting
Pipe flanges and inner flanges

Step by step
Easy to install:
The complete mounting material is included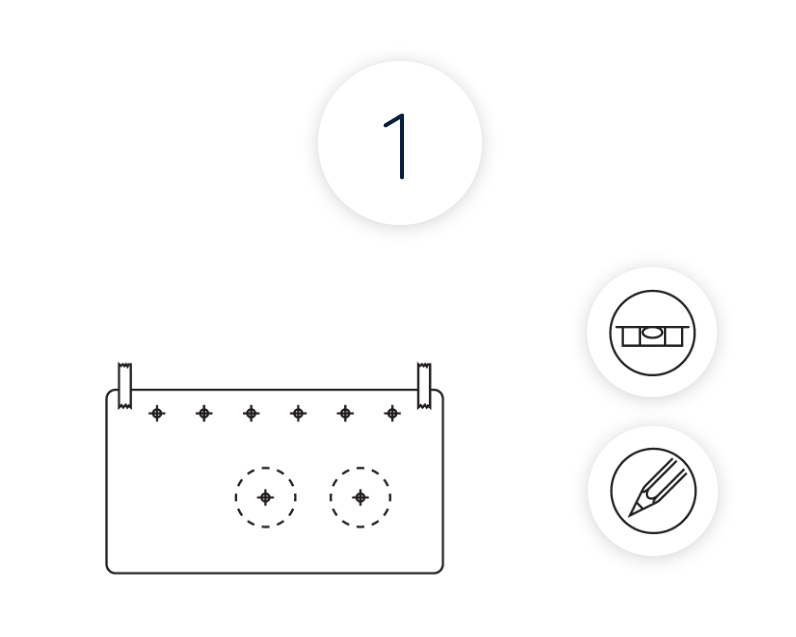 Stick the drilling template to the wall and mark the positions of the retaining screws and the two drilling means.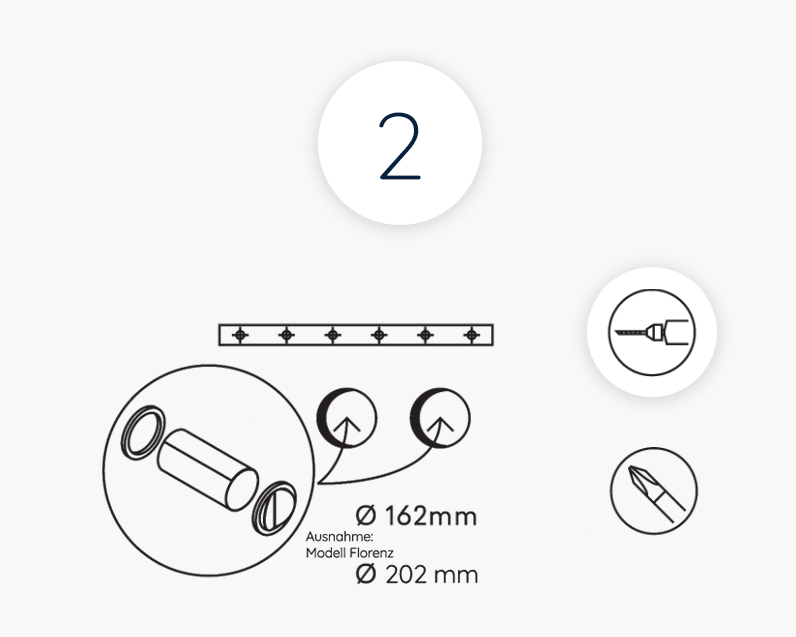 Fix the wall bracket and insert the outer grids, the pipe caps and the inner counter flanges into the holes.
The complete assembly can be done from the inside. Scaffolding on the house wall is not required.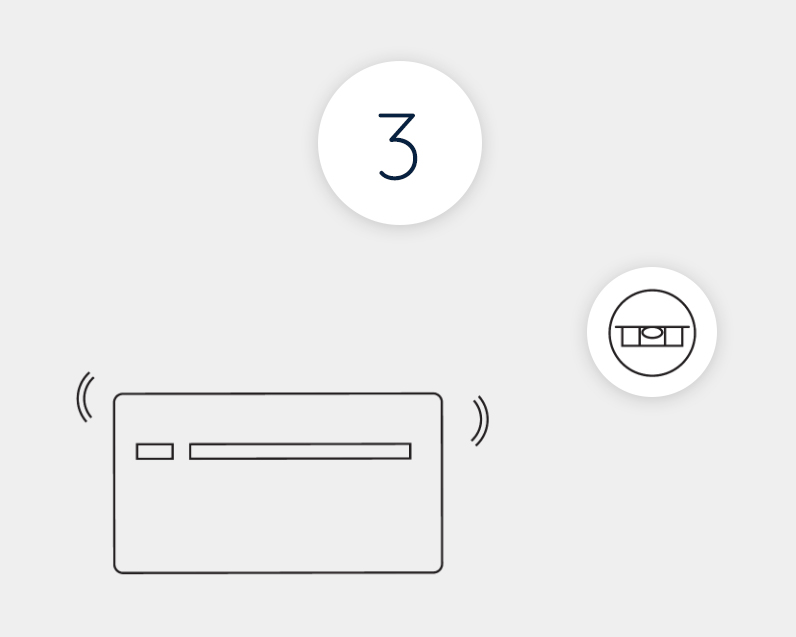 Click the air conditioner into the holding bar and check the correct horizontal or vertical alignment. (Depending on the selected model)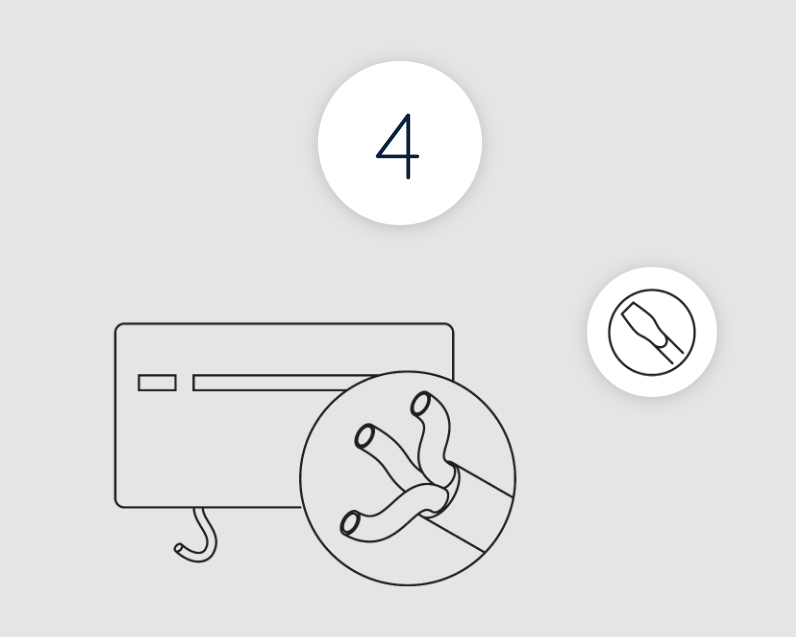 Make the electrical connections and condensate drain line to operate the heat pump. Plug the air conditioner into the wall outlet and enjoy cool air.
Call or email us if you need help!