About our air conditioners
Our modern wall-mounted air conditioners are now used throughout Europe in private homes, hotels, office buildings and industrial production facilities.
Elegant design
Fits perfectly into any room.
With our wall-mounted air conditioners, you have the possibility to comfortably air condition a room without a disturbing outdoor unit - therefore, our air conditioners are suitable for any type of office and private rooms.
Our air conditioners are fully assembled and ready for immediate use within only about 1 hour. You do not need to refill any coolant during operation.
Our product range includes air conditioners with different cooling capacities and features and stands out both in terms of design and differentiated equipment and performance characteristics.
Our air conditioners will find their place in any sophisticated environment.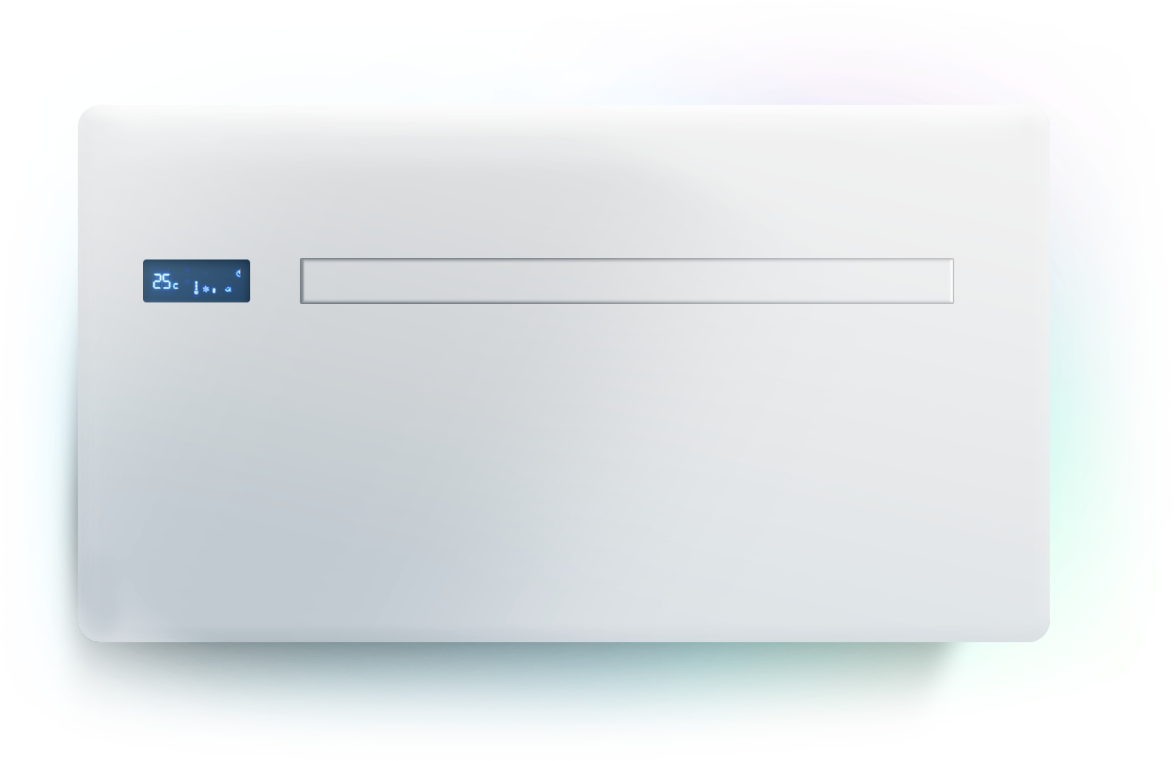 All our air conditioners meet a very high quality standard from European development.
While maintaining the same operating performance, our air conditioners enable extremely quiet air conditioning, cool particularly energy-efficiently and all have energy efficiency class A+ or A.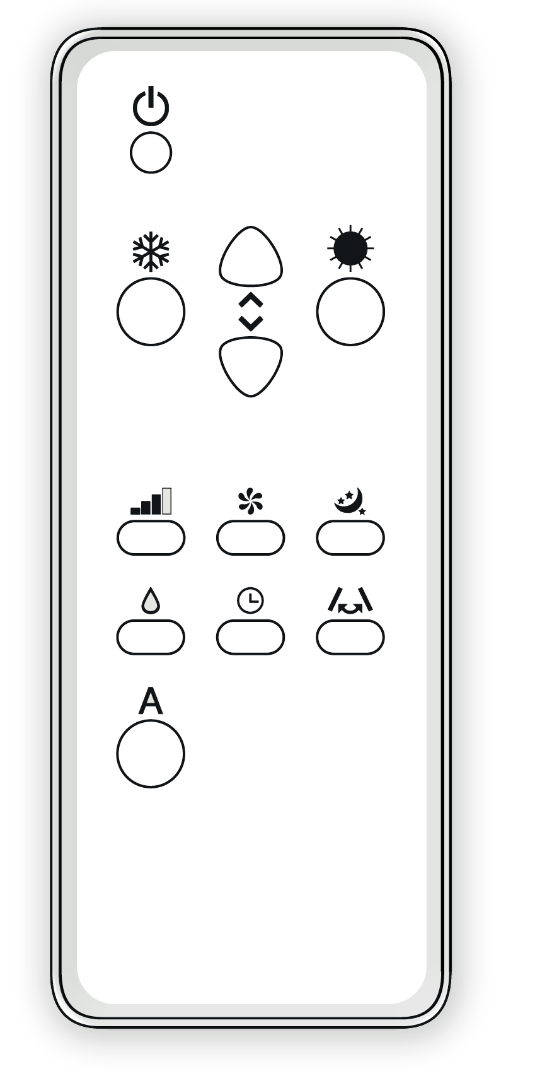 Remote control
Supplied as standard
The included remote control gives you the ability to control the airflow direction and fan speed. So you can easily turn them up on particularly warm summer nights.
Activate the timer function from the comfort of your bed and enjoy a restful sleep!

Via the integrated touch screen

Via the remote control (included in the scope of delivery)

Via the iOS or Android app
Comfortable
Control via app
All functions of the air conditioner can also be set and controlled via your mobile device.
If you have purchased several air conditioners, you have the possibility to control up to 150 devices via a mobile device. This function is very welcome especially for the use in hotels and industry. Furthermore, all air conditioners can also be controlled and monitored "on the go". Error messages are also displayed in the app.
A strong wifi connection at the installation site of the air conditioner is a mandatory prerequisite for using the control via app.