The local gazette burgbergblick reported in May 2021 about our high-performance air conditioners and our company: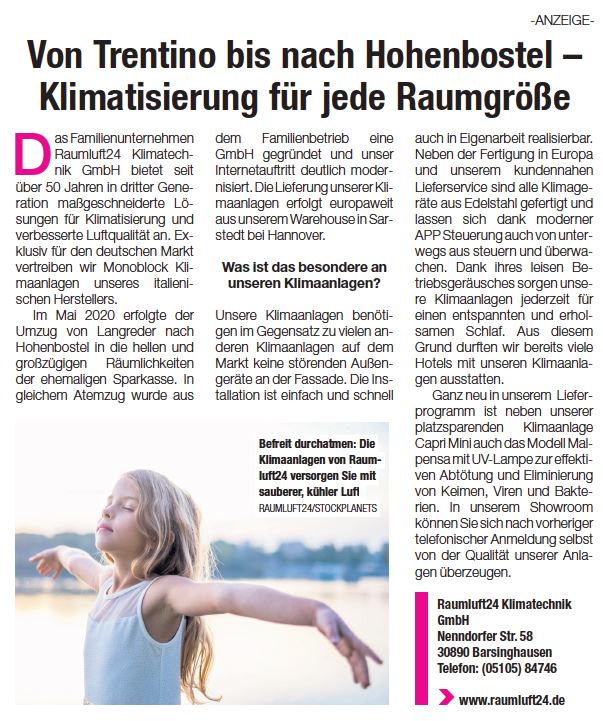 The family business Raumluft24 Klimatechnik GmbH has been offering customized solutions for air conditioning and improved air quality for over 50 years in the third generation. "Exclusively for the German market, we distribute monoblock air conditioning systems from our Italian manufacturer."
In May 2020, the company moved from Langreder to Hohenbostel into the bright and spacious premises of the former savings bank. In the same breath, the family business was transformed into a limited liability company and the website was significantly modernized. "The delivery of our air conditioning systems is carried out throughout Europe from our warehouse in Sarstedt near Hanover," explains Managing Director Gesa Vanessa Krack.
What is special about our air conditioners?
Unlike many other air conditioning systems on the market, our air conditioning systems do not require any disturbing outdoor units on the facade for air conditioning. The installation is simple and can be realized quickly, even in self-work. In addition to manufacturing in Europe and our customer-oriented delivery service, all air conditioners are made of stainless steel and can be controlled and monitored on the go thanks to modern app control.
Thanks to their quiet operating noise, our air conditioners ensure a relaxed and restful sleep at all times. For this reason, we have already been allowed to equip many hotels with our air conditioners.
Air conditioners from Raumluft24 are innovative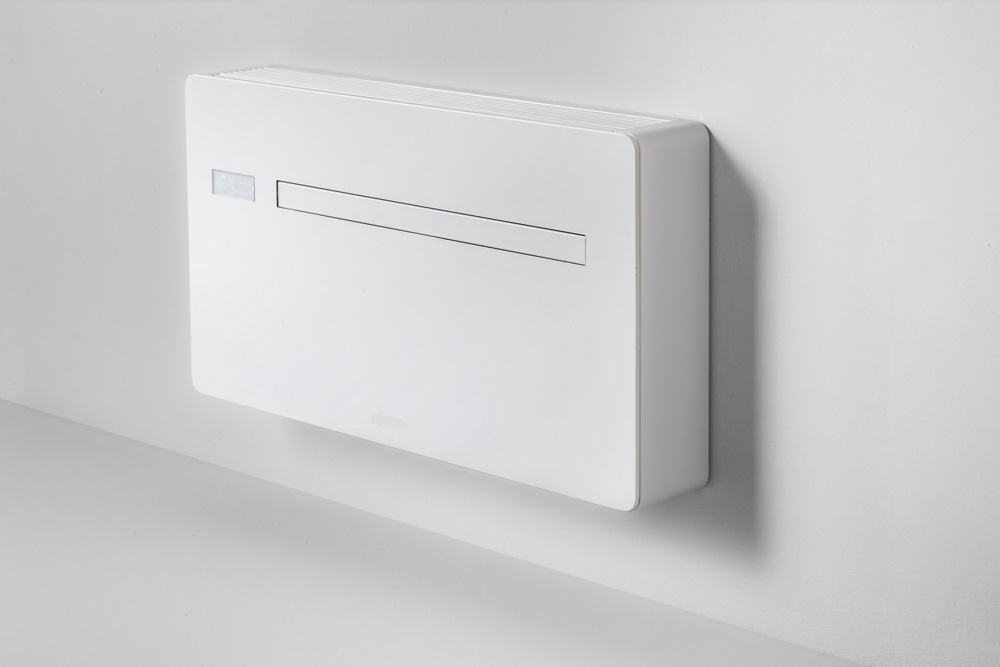 Brand new in our product range is beside our space-saving air conditioner Capri Mini also the model Wall air conditioner Malpensa with integrated UV-C lamp for effective killing and elimination of germs, viruses and bacteria.
In our showroom, you can convince yourself of the quality of our innovative systems after prior appointment by telephone.